[TRIGGER WARNING]
National Eating Disorder Awareness Week (NEDAwareness Week) will take place from February 21 – 27. The annual reminder is catered towards educating the public about the reality of eating disorders and providing support to those who suffer.
An eating disorder can be "characterized by a persistent disturbance of eating or eating-related behavior that results in altered consumption or absorption of food that significantly impairs physical health or psychosocial functioning." There are multiple types of eating disorders, and they can affect anyone regardless of age, gender, ethnicity, or weight. Eating disorders affect 8.4% of women and 2.2% of men worldwide.
The ongoing Covid-19 pandemic has caused an exacerbation in eating disorder numbers. NEDA has reported an increase of up to 80% of eating disorder-related calls to their helpline. The social isolation the population has faced due to the pandemic has caused many previously affected with an eating disorder to have worsening symptoms. Individuals affected are attributing this to a "lack of structure, a triggering environment, the absence of social support and an inability to obtain foods that fit their meal plans,"
Since eating disorders are largely private illnesses, Assistant Professor of Psychiatry at Washington University School of Medicine, Ellen E. Fitzsimmons-Craft, explains that eating disorders "thrive in isolation so it's not surprising we're seeing an increase in disordered behaviors and even some relapse among those who were doing well prior to lockdown."
To make matters worse, usage of social media apps such as TikTok have provided another source of eating disorder augmentation. While social media as a whole has been documented to have negative effects on those struggling with eating disorders, TikTok's algorithm makes it a dangerous enhancer for the illnesses.
Whether users see a video promoting eating disorders or one that encourages recovery, more videos along that subject are likely to pop up again. An endless loop can occur where a user's feed is filled with 'What I Eat in a Day' and exercise routines videos. Colleen Reichmann, the founder of Therapy for Eating Disorders and Body Image, compares the app to a trap: "All of a sudden you're sucked into this triggering material, which for the most part is uncensored." With an internet usage increase of up to 70% due to Covid-19 – with half of that dedicated to social media –, the combined aspect of social apps and the pandemic have helped increase the prevalence of eating disorders.
How To Help
Whether you or someone you know struggles with an eating disorder, there are ways everyone can help combat these dangerous illnesses.
It can be difficult to confront a loved one about their disordered behavior, however doing so may help them more than you know. The NEDA offers talking tips such as:
Educating yourself on eating disorders before initiating a conversation.
Being honest about your concerns.
Focusing on "I" statements, such as "I have noticed you don't eat dinner with us anymore," and avoid accusatory statements that point out their weight or specific eating habits.
Avoiding stigma and simple solutions. Assure them that they needn't be ashamed and realize that dealing with an eating disorder can't be solved by something like "just eating."
Preparing yourself for negative reactions. It's typical for sufferers to feel cornered and ashamed when confronted about their habits.
Encouraging them to seek help. Eating disorders are serious mental illnesses that may require professional help.
Telling someone. It may feel like you are "betraying" your loved one, but eating disorders can put lives in danger.
For those currently struggling with an eating disorder: remember there is hope. If you have already recognized the possibility of having an eating disorder, you have already taken the first step to recovery. While it can be daunting, it is important to open up. Eating disorders shouldn't be dealt with alone. The NEDA recommends establishing a safe environment, explaining your situation, and providing your confidant with facts to make that first conversation approachable. Your struggles are always valid enough to elicit professional help, and receiving it can support your journey to a "happy, healthy, balanced way of life."
On an ending and more personal note, I want to express my concern for the rise in eating disorders. As a previous sufferer, I know how damaging and debilitating these mental illnesses can be. They are so complex and nuanced for every individual person, and there is no "one size fits all" band-aid for recovery. If you are facing an eating disorder, I truly encourage you to speak to someone. For me, getting past that initiating reveal was the catalyst to my enduring recovery. It can be nerve-wracking, but there is an indescribable feeling of relief that can come from releasing the weight of such a dense secret. It is important to remember that you are not alone in your struggles, but it is also important to be aware of how your actions and social media presence affect those in the same boat. Be an advocate for recovery for both yourself and others.
NEDA Helpline:
(800) 931-2237
Online chat and other resources:
https://www.nationaleatingdisorders.org/help-support/contact-helpline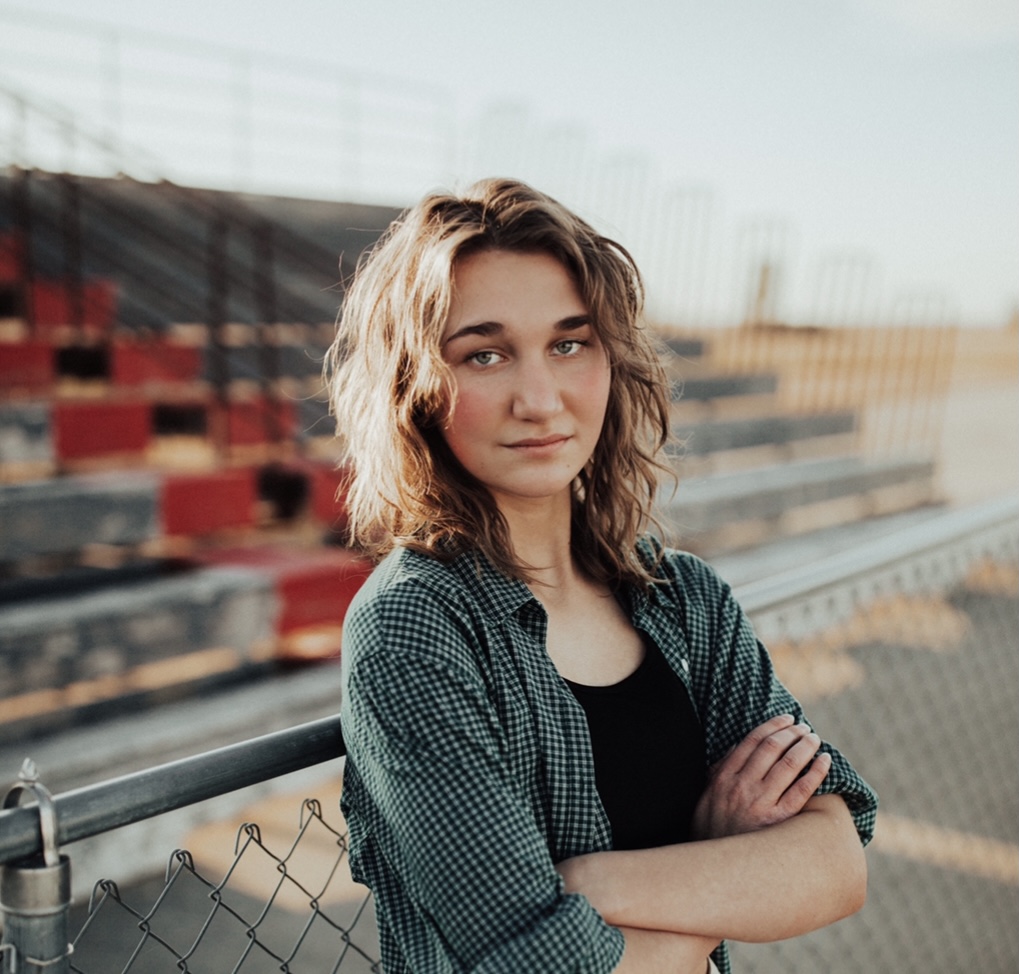 Mo is an alumni of Seattle Central and is currently attending the University of Washington with aspirations to pursue a career in journalism and communications while also delving into anthropology. She aims to explore the world and reveal the stories it wishes to tell through her writing and photography/videography. When she's not captivated by her journalistic pursuits, she loves to go on adventures, create, watch films, and surf.