Spring is finally upon us. The days are longer, temperatures are rising, and new fruits and vegetables are making their appearance. On a sunny Sunday afternoon, I was able to visit the Ballard Farmers Market and see the beautiful array of produce myself. Located along Ballard Ave NW, between Vernon Pl and 22nd Ave, the Ballard Farmers Market has been showcasing local farmers and vendors year-round since 2000. The market is open weekly from 9:00 a.m to 2:00 p.m. With the lively music and bustling crowd, the emerging energies of Spring and warm weather radiated from the closed-off street. Bright bouquets of cherry blossoms were in attendance as well. Better yet, rows of colorful produce and locally-made goods lined every inch of cobblestone available.
In regards to seasonal produce, April is the perfect opportunity for all those springtime veggies: beets, radishes, asparagus, greens, peas, artichokes, rhubarb, celery, and more. While some varieties of apples are still available and apricots are stepping into their season, this month is time for spring vegetables to shine. Aside from produce, April also brings in fresh lamb, tuna, crab, and eggs.
When it comes to favorite seasonal items for the month of April, Matt Steinman – a farmer at Foothills Farm – elaborated on his love for purple broccoli. With a purple broccoli boutonniere peeking out from his shirt pocket, Steinman describes how the vegetable "bridges last season to this season." Planted in July, this hardy cruciferous veggies grows discreetly throughout the winter. According to Steinman, "That's where purple broccoli is really interesting because it doesn't put up a broccoli head at all until, like, last month." This is seen as a strength in terms of produce as "a big head of broccoli would rot in the wintertime" otherwise. Steinman expresses that purple broccoli is also sweeter than normal broccoli. With a plentiful amount at his disposal, he prefers to snack on it fresh while at the market.
While it will be a couple more months until more farmers markets begin to open their stalls for the warmer months, Steinman vocalizes that "farmers work hard year-round, whether or not they're at the markets." Get ready to support your local farmers and vendors as May and June roll around. For the time being, however, you can still support your local farmers at year-round markets: University District, Capitol Hill, West Seattle, and Ballard.
With local, nourishing produce available at your nearest farmers market, it is a great time to begin appreciating the flavors of spring. Citrus pairs excellently with springtime greens. A zesty meal full of vegetables, lemon, and herbs is a great way to kick off the season. If looking to satisfy a sweet-tooth, rhubarb has also begun its debut. While it may not be time for strawberries just yet, there is plenty of opportunity to try out some other rhubarb creations.
A veggie-filled salad is another amazing way to get a taste of the April season. Find your way to the nearest farmers market to stock up on all the goods in order to make this flavorful and filling springtime salad:
Citrus Springtime Salad
Serves 2
Ingredients:
2 cups purple broccoli
2 tbsp olive oil
1/2 tsp cracked black pepper
1 tsp sea salt
1 tsp dried dill
1 lemon
½ tbsp whole grain mustard
1 tsp honey
1 tbsp fresh dill
2 radishes
4 cups arugula
1 avocado
4 eggs
Beet kraut (optional)
Preheat the oven to 415 degrees. Line a roasting tray with parchment paper.
Chop off the stems from purple broccoli. Discard or save. Place the broccoli heads on the baking sheet
Disperse 1 tbsp of olive oil, black pepper, ½ tsp of salt, and dried dill over the broccoli. Massage into the broccoli with hands or spoon.
Roast the broccoli for 15 – 20 minutes. Flip half-way through.
While broccoli is roasting, make the dressing. combine 1 tbsp olive oil, ½ tsp salt, the juice and zest of the lemon, mustard, honey, and fresh dill in a medium bowl.
Peel radishes and slice with a mandoline if available. Alternatively, slice with a knife as thinly as possible.
Place the arugula in two bowls. Divide the dressing and pour evenly over arugula. Mix well with hands or spoon.
Add in roasted broccoli to both bowls.
Poach or fry eggs to your liking. Add two to each bowl.
Slice avocado and add half to each bowl.
Disperse sliced radishes evenly between the bowls.
Optionally, add beet kraut to each bowl for additional flavor and color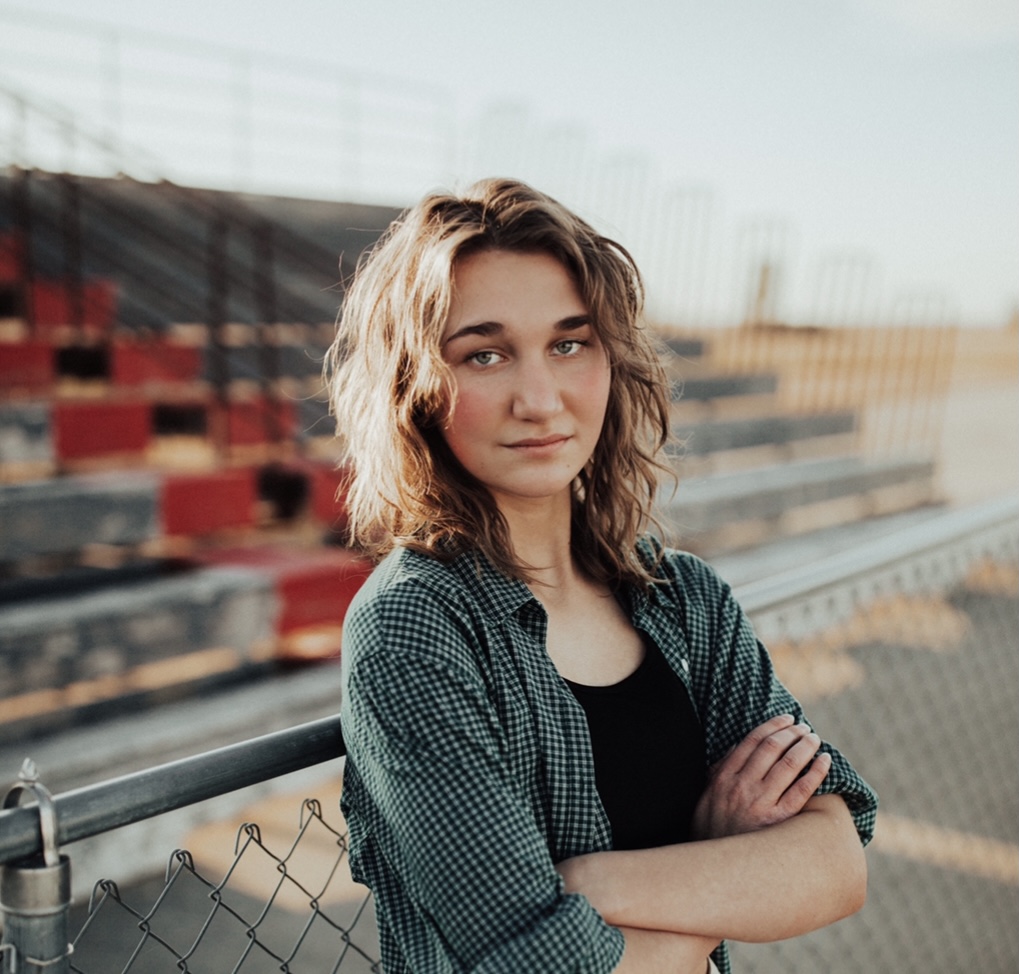 Mo is the current editor-in-chief of The Seattle Collegian and attends Seattle Central with aspirations to pursue a career in journalism and communications while also delving into anthropology. She aims to explore the world and reveal the stories it wishes to tell through her writing and photography/videography. When she's not captivated by her journalistic pursuits, she loves to go on adventures, create, watch films, and surf.