If there is one thing Seattleites know how to handle, it's rain. Seattle's farmers markets are no exception: With rain or shine, scheduled market times are adhered to. This was certainly the case last weekend at the Capitol Hill Farmers Market.
The year-round market is up and running every Sunday from 11 a.m. to 3 p.m. Just steps away from Seattle Central campus, vendor stands line Denny Way between Broadway and 10th. Even in solid rain, vendors and customers alike can be found enjoying the season's options. 
With December now upon us, the focus has turned toward new produce. Root vegetables are finally getting the spotlight along with other hearty varieties: parsnips, carrots, beets, turnips, daikon radishes, winter squash, and rutabagas are all up for grabs this month.
While potatoes can be found year-round due to their storage availability, many are harvested during autumn, leaving a wonderful selection for those looking to shop in December. Check out Olsen Farms' vast selection of potatoes during your next stop for local produce.
Leafy greens like kale and spinach are also up for grabs. Fennel, a tasty herb sometimes used for medicinal use, can be found fresh at the markets as well. Fruit-lovers are also in luck. Although fruit is commonly attributed to warmer months, December brings in a wonderful selection of pears, pomegranates, and citrus fruits.
With the holiday season already fast approaching, seasonal decor is starting to make an appearance; several stands in Capitol Hill are showcasing beautiful wreaths for the holiday season.
So don't let the rain stop you. December provides a great opportunity for taking a brisk Sunday stroll through the Capitol Hill Farmers Market to support local farmers and stock up for the holiday season.
Now with the cold undoubtedly creeping in, many people find themselves craving the nourishment of these hearty vegetables and vitamin-packed fruits. A seasonal salad containing ingredients like kale, pomegranate, roasted squash, and more is a great way to incorporate many of December's finest selections. 
However, nothing enlivens the cozy atmosphere of December quite like a hearty stew. With a variety of seasonal veggies like potatoes and parsnips, and a flare of healing fennel, this rustic root vegetable chowder warms the body and the soul. Watching your favorite holiday movie with this stew in tow is highly recommended if in need of a homey, warming night.
Rustic Root Vegetable Chowder
Ingredients:
2 tablespoons avocado oil
1 shallot, diced
2-inch piece fresh ginger, minced
3 cloves garlic, minced
2 tablespoons all-purpose flour
1 small fennel bulb, thinly sliced (optional: save fronds for garnish)
1 teaspoon dried rosemary
1 teaspoon dried sage
1 teaspoon turmeric
1 teaspoon black pepper
½ teaspoon ground cloves
1 sweet potato, peeled and roughly chopped
3 gold potatoes, roughly chopped
2 parsnips, peeled and roughly chopped
2 ½ cups bone broth or veggie broth
½ cup frozen peas
Handful kale
¼ cup milk or cream of choice
1-2 sprigs thyme (optional)
Add avocado oil to a large pot over medium-low heat. 
Add in shallot, ginger, garlic, and fennel and cook until soft. Stir occasionally for 5 minutes.
Whisk in flour. Stir constantly for 2-3 minutes, forming a roux. 
Stir in rosemary, sage, turmeric, black pepper, and cloves. Continue stirring frequently for 4 minutes, making sure not to burn the roux.
Add in sweet potato, gold potatoes, and parsnips and stir. 
Add in broth and stir once more.
Bring the mixture to a boil over medium heat. Reduce to a simmer and let cook for 15-20 minutes, covered. 
Once all the vegetables are fork-tender, take off heat and let cool slightly.
Transfer half of the mix to a blender and puree until smooth (an immersion blender can also be used; blend mixture, stopping when the soup is thick and creamy but chunks still remain).
Add the pureed portion back to the pot and set over low heat. Stir.
Add in frozen peas and kale. Stir, cover, and let cook for 2-3 minutes or until peas are thawed and kale is tender.
Stir in milk or cream of choice (plant-based options work just as well).
Let soup gradually warm until desired temperature.
Garnish with thyme and/or fennel fronds if desired and serve (this dish pairs great with crusty bread or crackers).
Leftover soup can be stored in an airtight container in the fridge for up to 7 days.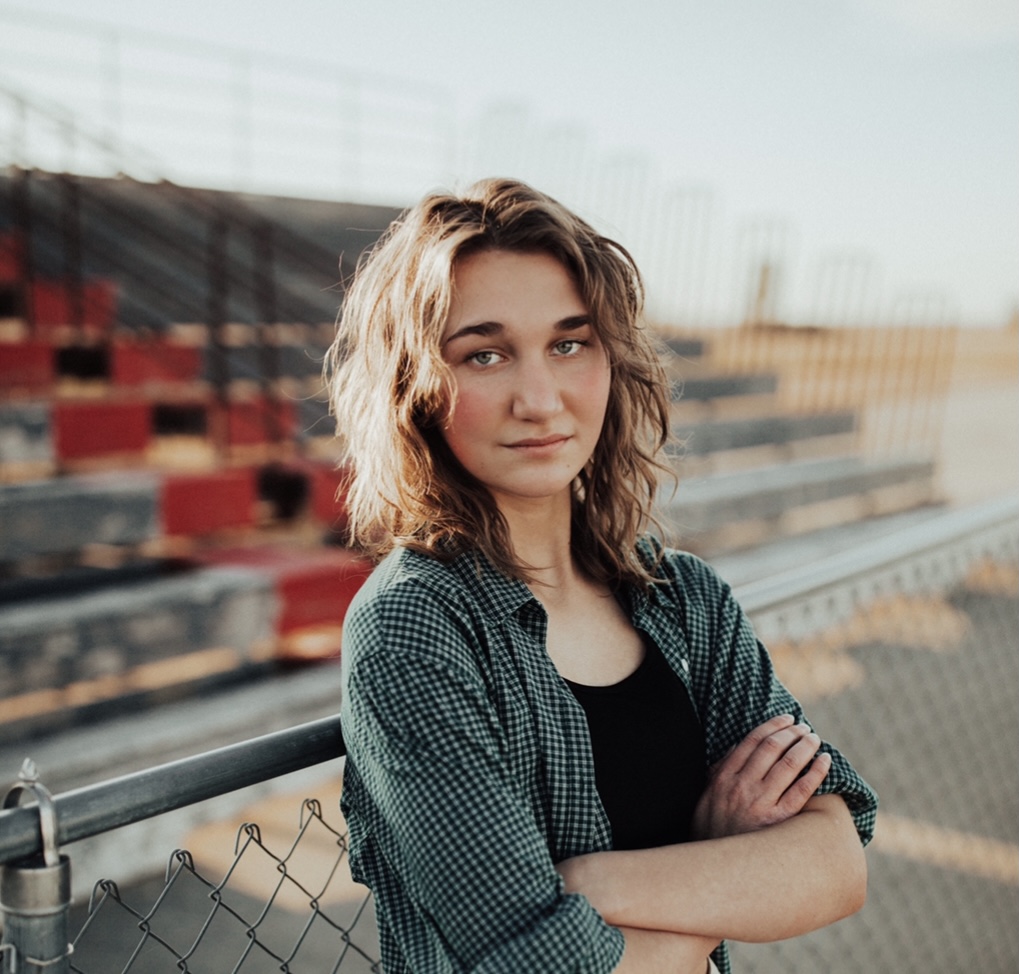 Mo is the current editor-in-chief of The Seattle Collegian and attends Seattle Central with aspirations to pursue a career in journalism and communications while also delving into anthropology. She aims to explore the world and reveal the stories it wishes to tell through her writing and photography/videography. When she's not captivated by her journalistic pursuits, she loves to go on adventures, create, watch films, and surf.