The holiday season can be a difficult time for many. Individuals may find themselves mentally disconnected from the joy associated with the festivities of December due to a number of reasons: family tension, loss of a loved one, religious trauma, or simply burning out are typical culprits.
The emphasis that westernized societies put on Christmas has also grown into a stressor. Time that could be catered toward rest and recuperation is now plagued by the pressure to buy things, celebrate the holidays "properly," and complete a myriad of unnecessary tasks. 
Overall, a month that may have brought us joy and magic in our childhood now leaves many with less than ideal feelings, whether that be depression, anxiety, or discontent. Feelings of resentment regarding the holiday season can sometimes be sourced back to family issues. Christmas and other celebrations usually have an aspect of focus on family. However, not everyone has a healthy home environment or a family that is "functional." 
With an emphasis on spending time with family members, those who find themselves in tricky family situations may find themselves experiencing anxiety around the event. Whether this is due to guilt from not visiting relatives or feeling unwelcome at a gathering, individuals facing family struggles may see the holiday as something to "get over with" instead of something to enjoy.
The problem is not that holidays provide ample opportunity to enjoy time with loved ones, but it is the fact that expectations are set for individuals to cater to their families. For those who find family time stressful, exhausting, or touchy, the holiday season represents a time of unease instead of peace.
Religion is another key component of unease during the holidays. The most highlighted holiday of the season, Christmas, can be directly linked to Christianity. Even though Christmas and its celebrations originate in paganism, those who do not practice Christianity can find themselves feeling disconnected from the season.
For those practicing other religions and celebrating other holidays during the month of December, Christmas can overshadow their personal traditions. Non-Christians may also feel pressured to give into Christmas traditions that are not necessarily Christian. Even though there have been attempts to secularize Christmas in the U.S., the traditions of the holiday are still associated and coincide with Christianity. 
The religious ties also become an area of discomfort for those who no longer practice a certain religion. It may bring up past experiences relating to their previous religion that induce trauma or negative emotions. Even more complication arises when an individual may no longer practice religion while their family continues to. 
Even with these more individualized problems concerning the holidays, there is also an overarching issue:  consumerism. The second that Halloween is over – and even before that – Christmas products are already being sold at retail stores. Magazines, commercials, and advertisements practically bleed "Christmas" from October through the end of December. Companies push new decor, holiday foods, fancy toys, and even apparel and costumes. Thus, many people find themselves spending more money than they would like or need. 
There is simply pressure to spend. If one is not decorating, buying presents, or giving into a holiday splurge, they are oftentimes considered to not have the "holiday spirit." Either that or they themselves feel at a loss if they cannot join in on Christmas expenditures. 
Companies are not marketing and selling mass amounts of products for joy and cheer. They are grasping the opportunity of what is a widely-celebrated holiday like Christmas presents: the opportunity for money. With marketing and advertisements that make one feel like they need to celebrate the season in a particular way to do it "right," there is no question as to why the average American spends almost $1000 during the holiday season. 
Hyping up a single day in the year for that amount of time is bound to lead to disappointment. Once the day is over, it is easy to look back at the past months: at the amount of money spent, the stress that the holidays caused, or even time wasted trying to create the "perfect" holiday. Society amps up the idea of Christmas Day for months with constant spending, decorating, and consuming of holiday content and media. However, when the holidays are over, many find themselves dissatisfied or underwhelmed. 
The unrealistic expectations that society has set for the holiday season along with family troubles, religious turmoil, and consumerism can lead to feelings of depression and sadness throughout winter, even after holidays are over.
While there is no shame in enjoying some of the conventional pleasures that the holiday season brings – Christmas movies, getting loved ones a gift, and enjoying hot cocoa to name a few – some may want to find other ways to enjoy the month of December.
When the capitalistic culture surrounding the holiday season is removed, there is still much that can be enjoyed. Although those who do not participate in holiday-focused activities and habits risk being called a "scrooge," becoming disconnected from what the holidays have morphed into all these years can actually be a good thing. We can become so focused on what we think are necessities during the season that we forget about some of the natural blessings we could indulge in instead.
Seasonal living is a great way to connect with yearly cycles. This time of the year has historically been celebrated as a time of rest. It was meant as a time to embrace the darker part of the year and anticipate the coming of a new year full of light and promise. When one approaches the end of the year with this mindset, it can morph the anxiety that usual holiday mentalities induce into an appreciation for completing a full year that was filled with both blessings and afflictions.
For someone who is not used to steering away from the standard holiday celebrations, it can be difficult to know what exactly to do in order to embrace the month of December from a holistic point of view. As someone who aims to live seasonally and soak up the energies of each period of the year, I would love to share some of the things I do or have seen others do in order to connect with this time of the year.
Seasonal Decorating
Decorating your space may seem like something reserved for popular holidays such as Halloween and Christmas. However, if one takes a seasonal approach to decor, it provides an opportunity to truly embrace the time of the year. For example, instead of putting up an artificial tree and stringing it with yards of lights you had to untangle, one could turn to the simplicity of what nature already offers.
Cranberry and orange are common December flavors for a reason: they are readily abundant and in-season during the winter months. Drying out orange slices and stringing them alongside cranberries is a simple, beautiful, and affordable way to immerse yourself in the spirit of winter.
Unassuming items like pine adornments and classic wreaths are another way to easily style your area while still enabling natural elements of the season to shine through. Garnishing your space with natural ornamentation allows one to appreciate what the season brings without the strain usual decor may have on your wallet and effort. Smelling the scents and admiring the gifts that the winter months naturally introduce is a lovely way to immerse yourself in the season. 
Nourishment
As the author of the Seattle in Season column, it is no surprise that I am an advocate for consuming local and seasonal products. Eating and purchasing foods that are in tune with the Earth is a gift to ourselves whether we know it or not. It sanctions the opportunity to feed ourselves the freshest, least manufactured products available, especially if we source locally.
It isn't new information that what we put in our bodies directly impacts our overall health. Eating food seasonally is not only a great way to focus on a nutritious diet, but it also engages us in looking at what nature brings to the table each season. Being connected to the ebbs and flows of nature allows us to acknowledge and appreciate the present in a deeper way. We begin to embrace seasons more intensely in order to take full advantage of what they bring. This can cause one to feel more grateful and at ease with their current circumstances. 
In December, we can look toward comforting stews stocked full of seasonal vegetables or the warming spices of ginger and cinnamon that can be found in a homemade gingersnap – cookies may not be associated with a nutritious meal, but life is all about enjoyment and balance! While peppermint is grown in spring, it is still a flavor largely associated with the holiday season. If you are really craving that refreshing herbal bite, peppermint tea is a soothing, beneficial drink that can even help digestive issues.
Outside Activities
While Seattle winters may feel dark, dull, and damp, there is still much to be appreciated. The temperature still allows for us to get outside and get some fresh air. Getting out into nature and (if lucky) sunshine really enables us to get a sense of the December spirit. Taking a trip out to snow-capped mountains or simply feeling the cooling breeze lets us see the beauty of winter rather than its faults. Being outside is just good for one's overall mentality. 
Adding in a seasonal flare such as going ice skating or taking a walk with a warm seasonal beverage in hand lets us get into the holiday spirit in a way that is beneficial to our stress levels and psyche. Always remember to dress accordingly and choose safe activities, but let the month of December pull you outside for a glimpse of what the holiday season has to offer. Even if you are choosing a balance of indoor and outdoor plans, Seattle has much to offer this time of year. 
Seasonal Living
How one decides to live seasonally is entirely relative to them. Some things associated with seasonal living can seem entirely out of the way for certain individuals. The most important aspect is finding what works for you, what you love, and what leaves you feeling fulfilled in accordance with living seasonally. If partaking in typical holiday celebrations is what truly brings you joy, do not feel pressured to change your traditions.
However, if the holiday season tends to leave you feeling disconnected and unsatisfied, it may benefit you to look into what seasonal living has to offer. Overall, there is always a way to slip even a little joy and gratitude into your life. Find what resonates with you and enjoy the finish to this incredibly interesting and bustling year.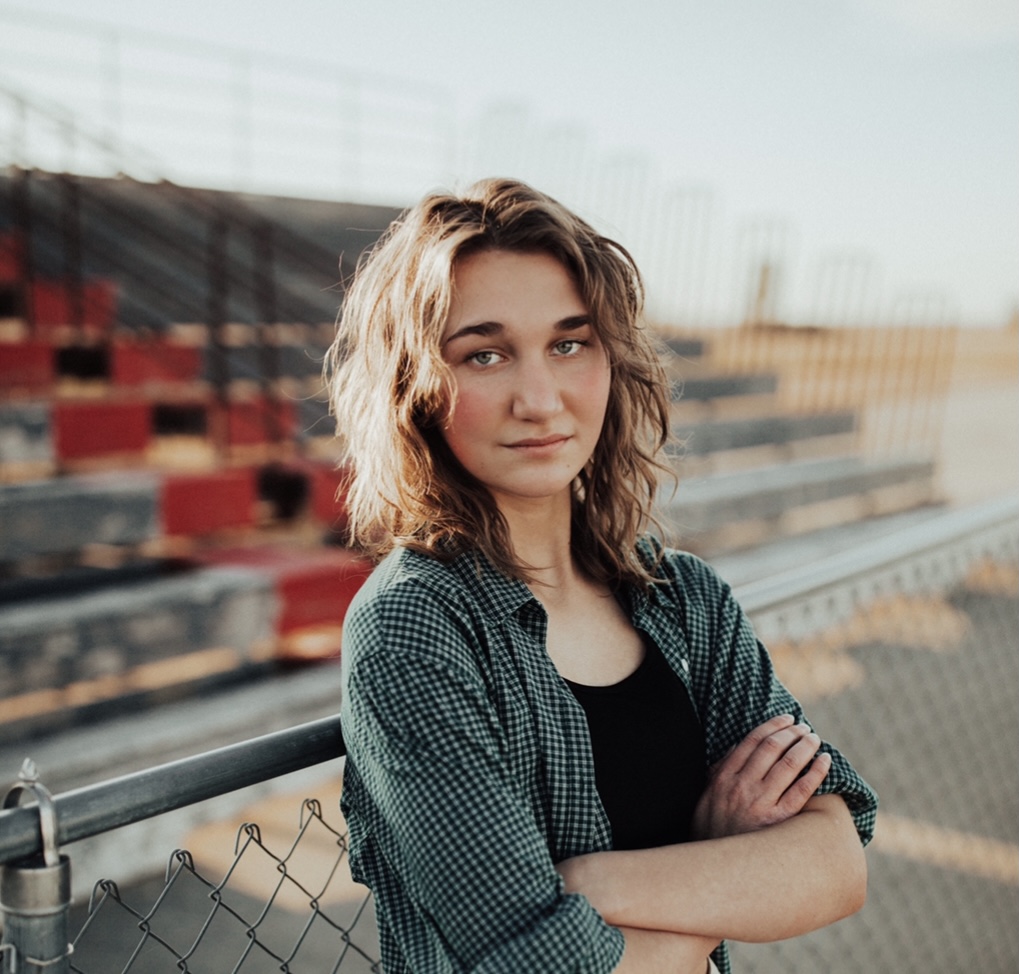 Mo is an alumni of Seattle Central and is currently attending the University of Washington with aspirations to pursue a career in journalism and communications while also delving into anthropology. She aims to explore the world and reveal the stories it wishes to tell through her writing and photography/videography. When she's not captivated by her journalistic pursuits, she loves to go on adventures, create, watch films, and surf.