On Oct. 23, 2020, I published an article about the current issues surrounding the Financial Aid Office at SCC. Now, student comments and complaints, posted to the Seattle Central App, an app where students and faculty can communicate with one another in an open forum, suggest problems related to this office are getting worse.
With that being said, this article will cover important testimonies from students and offer solutions to solve these problems effectively.
I had an email conversation with Thomas Winningham, a student at SCC. He was very dissatisfied with the Financial Aid Office and did not hesitate to share his horrible story about it.
"You mean we have a financial aid department?" he started, impatiently.
"All I get is a phone number that doesn't have anyone answering, a website that begs for your patience but has had a year to fix its problems, an office that is not open to the public but the payment counter is open just 20 feet away, in the same building, a Zoom meeting that makes you feel like a lowly student number, not even a customer."
I gradually understood why he was so angry in the first place.
He insisted, "They take no responsibility for their errors or try to make amends for what it costs you. Their actions are more closely related to negligence than incompetence."
Unfortunately, it seems like many students are having a big "war" with the Financial Aid Office at the moment. "We deserve better, and get less", Winningham continued. "Yet the school still charges full price for less than half the services, no one in the school communicates with each other they just stay in their ivory towers with the gates locked, telling you to understand. Apparently this is the new normal they keep telling us about."
After chatting with Winningham, I understand the difficulties that the Financial Aid Office caused him, especially in this complicated situation, when everyone has to work remotely and cannot meet each other in person to face the problems. However, is it true that the office and the employees are being negligent? Or do they actually have larger problems we are not aware of? I asked myself this question after having a conversation with Jalisa Bass, another student at SCC.
Bass used to have some frustrations with the office as well, but now she's hopeful.
"I want to give a huge shout out to Dawn Williams in Financial Aid.", she said. "This young lady's response time is incredible. She is Financial Aid's superstar, certifying information, verifying document uploads and receipts as necessary, and providing feedback regarding updates when requested." She also remarked, "This girl is a beast in these hard times."
After hearing Bass's praise of Williams, I emailed her right away. She replied within two days.
"It has been a rough few months," Williams emailed, "so I needed to hear some positivity! It saddens me to hear that there are so many complaints, however, I sympathize with the students at SCC and understand their frustration." She pointed out that "in an effort to ease the stress of this unprecedented time, for all, I ensure that I'm available, accountable, knowledgeable, and transparent with the students I assist, just as I was when I was in the office."
According to Williams, there are some effective ways for students to contact the office:
View your financial aid status 24/7 with the Financial Aid Portal
Book an appointment with Financial Aid staff via Starfish
For quick answers, please call our office at 206-934-3844 M-Th 9am-12pm, 12:30pm-3:30pm.
Financial Aid's winter quarter deadline to have your file complete was October 30, 2020. Meeting the winter quarter deadline means the Financial Aid staff will have your file reviewed prior to the quarter starting and you will receive an eligibility determination. They are working hard to process emails and will honor the date they received your documents for a file completion status. Your Financial Aid Portal may not be immediately updated but will be upon file review.
You may contact the staff below for program specific questions:
Contact Diem-Thuy Tran (diem-thuy.tran@seattlecolleges) for Assistance with Tuition/Book Vouchers & 3rd Party Payments
Contact Jazmin Patino-Arellano (jazmin.patinoarell1@seattlecolleges.edu) for Americorp questions
Please send Enrollment Adjustment forms directly to Thu-cuc Luong (thu-cuc.luong@seattlecolleges.edu)
Contact Garrett Remsen (garrett.remsen@seattlecolleges.edu) for questions related to Seattle Promise
Contact Dawn Williams (Dawn.Williams@seattlecolleges.edu) for work study questions
Contact Sal LoPiccolo (salvatore.lopiccolo@seattlecolleges.edu) for program changes
Just to emphasize, should you have questions regarding work-study, you are encouraged to reach out to Williams directly. She is available Monday through Friday, 8:30 am to 4:30 pm. Please be mindful that the office has begun CTC Link/PeopleSoft training in preparation of the go-live date next month, so there may be a slight delay in the response time. However, Williams will try to respond to your emails within 24-48 business hours.
I hope this current information and updates about the Financial Aid Office have helped you in some way. If you have any questions, complaints or comments regarding the office or any departments at SCC, do not hesitate to hit me up via my email: lolita.kim@seattlecollegian.com. Who knows? Perhaps we will have a third article about the Financial Aid Office issues being resolved coming soon!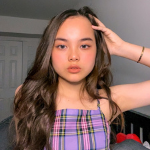 Hi Folks! Lolita Kim is a social media manager and the staff writer at the Seattle Collegian. She is a Computer Science student at SCC. Her dream is to become an Information Systems Manager (IS Manager). She enjoys listening to BTS' music because their melody appeases and heals her rotten soul.