When I was in 6th grade, my brother and I used to bike to my great-grandma's house. We would race back home after school and hop on our bikes as we headed to her neighborhood so we could hang out with our playmates. That is one of the last memories I have of doing something close with him. Our relationship slowly changed when we started to go to different schools. He started to make new friends, and we slowly stopped hanging out. One time, my mom asked him to take me with him, but he refused saying that I was "too effeminate for his friends." That's why Lukas Dhont's recent movie, "Close", and its depiction of young male relationships and toxic masculinity hits close to home.
"Close" premiered at the Cannes Film Festival in May 2022 and won the Grand Prix. It is now nominated for the category of best international feature film at the 95th Academy Awards. The movie was picked up by A24 for a January 27 release in the United States. A screenplay by Angelo Tijssens and Dhont brings the story of two 13-year-old Belgian boys, Léo (Eden Dambrine) and Rémi (Gustav De Waele), as they transition from endless summer play to attending a new school and navigating their friendship amidst a new set of classmates.
Sebastian Moradiellos deserves an award for his casting decisions here. Each actor seems to be born to play their role. The raw acting from the two lead boys was tender, yet so potent in showing the deep understanding of what their characters were going through. The performance by Émilie Dequenne as Sophie was subtle, but it was heartfelt when scenes called for it.
The movie's ability to immerse you in the relationship between the boys was so perfect that you feel like you know them personally. However, this is a double-edged sword as the movie's flow and tone drastically changes over the second act and requires the viewer to adapt with where the story is going; but for what it gives you, it's not a big ask. The movie was so close to getting a five star rating from me, but it fumbled in its third act, where the metaphorical messaging became clumsy and bogged down the narrative of the film.
The scenes filmed around the flower farm were an explosion of colors. The vibrancy of the first act nails the warm notalgia and playfulness displayed by the two boys. Frank van den Eeden's simplistic cinematography suits the simplistic storytelling, which makes for a narrative-focused film.
After the release of Disney's "Luca," I was excited to see a movie like this. However, after the general's public speculation that "Luca" may be a gay-coded film, I was nervous about how the messaging in "Close" would be delivered. I think that the narrative surrounding "Luca" was problematic because it suggests that males cannot have intimate friendships without them being romantic. Dhont's depiction and exploration of male relationships in "Close" is a good example of how the assumptions made about "Luca" are problematic. During an interview, Dhont explained his inspiration for the film, citing research by an American psychologist and her studies about 100 boys between the ages of 13 to 18, and how they changed their behavior in relationships because they feared coming off as feminine.

If you're looking for a movie to remind you of the innocence of childhood and how painful growing up can be, this is a movie for you. "Close" is getting a short release time frame due to the new "Ant-Man" film, so while it's still in theaters, I highly recommend this movie to anyone who is trying to avoid another Marvel film.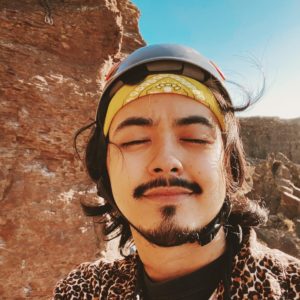 Juan Miguel Jocom, or Juanita Banana as his friends call him, is an Editorial Board member at the Seattle Collegian, where he focuses on writing about the experience of immigrant students at Seattle Central College. A documentarian, he hopes to create videos that will showcase the chaos and glory of humans.
As a Seattle local, he's an aspiring granola boy, who enjoys rock climbing and jumping off cliffs. His recent documentary, Welcome to the Neighborhood, was an official selected entry for the 2021 SCOOP film fest.