I'm going to be honest with you – I don't know a lot about Macklemore. I know that he's a Grammy award-winning artist from Seattle, and one of the people behind the song "Thrift Shop," but that's all. So when photos announcing Macklemore's free show at Neumos circulated my social media feed yesterday, I wasn't too stoked to get out of bed.
The show was in celebration of Macklemore's recently released album "Ben," and also to make a stop in the Emerald City after leaving it out of his upcoming tour. He brought in past collaborator Mary Lambert as his special guest.
I wasn't really planning on going to the show since I had other plans that day. However, I was quickly reminded by The Collegian team that Macklemore is part of the Seattle music scene too, which I've been trying to holistically cover for the past few months. Additionally, I realized Macklemore's cultural significance to Seattle, especially to the local fans – I was finally convinced that I must go.
The door opened at 7 p.m. It was 4, and I was still at home watching the latest episode of "The Last of Us." I left my apartment to join my roommate at the line around 4:30 p.m. I know I should have left earlier, but I was feeling confident that people in the neighborhood wouldn't care much about him… oh, I was so wrong.
The moment I got into line, it was already wrapping around the whole block of East Pike Street and 10th Avenue. People all around me were murmuring that they were almost out of wristbands, but my roommates and I stayed in line because there was still a chance of us getting in.
At 6:30 p.m., I could see the guy who was giving out the wrist bands. I got very excited and anxious, mainly because I could see the heap of orange bracelets quickly thinning in his hands. Six people away from the front of the line, the worst thing that could happen happened. The wristband guy shouted, "That's it guys, we are not giving bands anymore." Everyone around me was devastated. We were left there staring at each other with teary eyes asking, "What now?"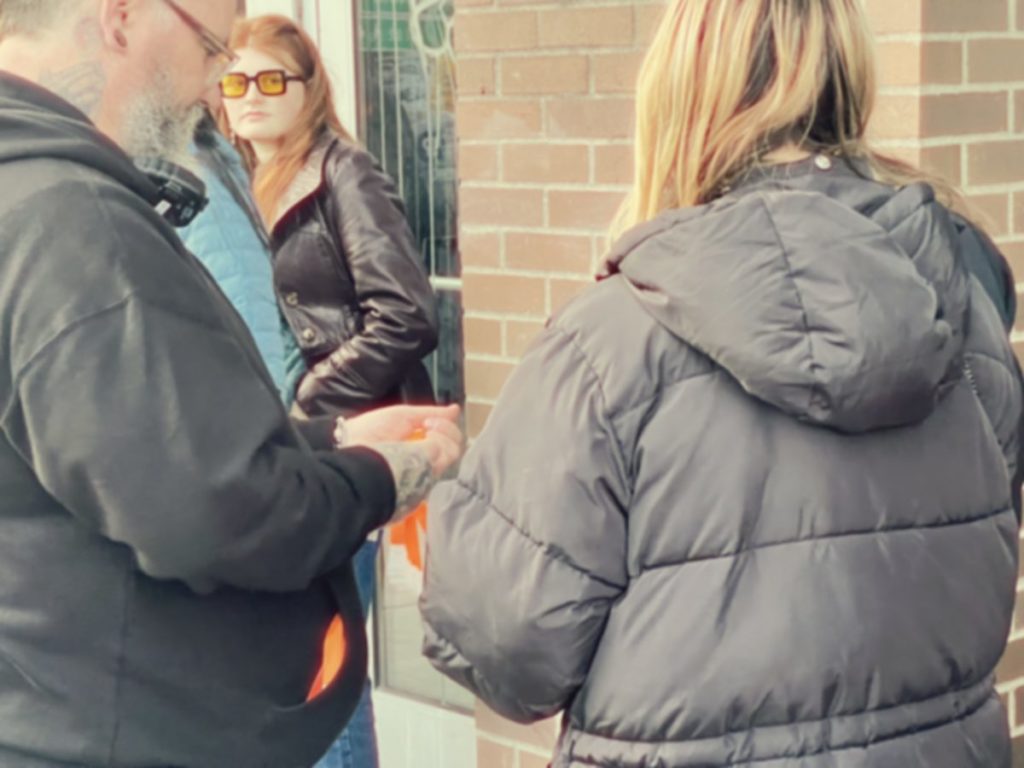 While waiting to get inside, I spoke with Jennifer Heath, a long-term fan and the last wristband receiver. "I am very excited. I'm sad that my husband didn't get one." Since she was one of the first people in line back when Macklemore did a pop-up show for "The Heist", I found it amusing that she got the last wristband; the universe was truly working its magic here. However, the fun for the people behind Heath stopped there. Laura Hofstadler, an Austrian international student at UW, said what she was feeling. "I'm sad, but I still have hope that we can get in. I don't know how but… I hope."
Unfortunately, this hope quickly disappeared when the line started to move. As we got to the doors of the venue, our hopes of getting in were crushed when the security at the door didn't hand out any more wristbands. They only handed out 425 wristbands to the public since Macklemore had a massive 200-person guestlist. At that point, I accepted the fact that it was just not meant to be. My roommates and Hofstadler left, but I simply refused to go home upset. I needed to find a way to turn things around. I decided that I was going to stick around the venue and see what could unfold.
I stuck around the area and saw that there were still people outside. The security kindly opened the door so people from the outside could see a glimpse of what was going on inside. It was cold, and many of us had been standing there for hours, but the people who didn't make it inside the venue made the most out of it. We started dancing and bopping our heads to the beat, as if we were a part of the concert crowd. "Look at us, making lemonades out of nothing," said one of the ladies standing next to me, but at that moment, it didn't feel like we had nothing. I felt a sense of community and belongingness, despite how things may not have turned out the way we wanted.
Once the show wrapped up, everyone who didn't make it to the show surrounded the door where Macklemore was suspected to come out. We were also joined by some of the lucky ones who did get in. Tate, 18, a student, said, "It was the most amazing night ever! We were in class and we randomly heard about the concert, so we drove up with our friends and just hopped in line. And we're surprised to even get in."
10:30 at night: after getting our hopes up every time the door opened, it finally happened. Macklemore walked out of the door. Screams and camera flashes flooded the streets. "Thank you so much guys for coming," said Macklemore as he went around the crowd, fist-bumping anyone he could reach. He was then quickly pulled back inside by his security.
What did I learn?
As cheesy as it may sound, this experience reminded me of some crucial principles in life: don't be overconfident, what doesn't matter to you can matter to others, and, as cliché as it seems, when life gives you lemons… you know the rest.
Last night ended up better than I thought it would be. Overall, it felt like a success. Sure, I wasn't able to get inside and experience what I could have if I had only decided to get there 30 minutes earlier, but I was able to learn how to make the most out of things even though it didn't look very promising in the beginning. Now I have this great experience to look back on and laugh at.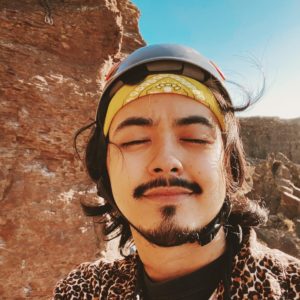 Juan Miguel Jocom, or Juanita Banana as his friends call him, is an Editorial Board member at the Seattle Collegian, where he focuses on writing about the experience of immigrant students at Seattle Central College. A documentarian, he hopes to create videos that will showcase the chaos and glory of humans.
As a Seattle local, he's an aspiring granola boy, who enjoys rock climbing and jumping off cliffs. His recent documentary, Welcome to the Neighborhood, was an official selected entry for the 2021 SCOOP film fest.