It is no news that Seattle is known for its coffee. Being the birthplace of Starbucks, the city has gained a reputation for harboring a prominent coffee culture. The multitude of amazing cafes allows everyone, from the regular vanilla latte lovers to the most opinionated coffee critic, to satisfy their cravings. 
With so many coffee shops to choose from, where does one even start? That's where I come in. I have made it my undertaking to try as many Seattle cafes as possible. This bi-weekly column is a space for my thoughts, opinions, and overall reviews surrounding the coffee shops I venture to.
I would like to state my credibility in the matter as well: I, myself, am a barista. With my own first-hand experience in the coffee industry, I hope you find my opinions trustworthy and verifiable, albeit slightly pretentious. With that being said, let us adventure into the grand world of Seattle coffee.
Coffee Stop I: Caffè Vita
Caffè Vita is a notable name in the Seattle coffee scene. While they started off roasting in the city in 1995, they have expanded to nine locations across the  Pacific Northwest with other extensions including in Los Angeles and New York. 
They pride themselves on farm-to-roastery beans and focus on consistency throughout the company. They offer retail beans, merchandise, brewing equipment, and even free brewing advice to complete their brand. While many cafes still continue to neglect the use of in-house ceramics and dishes due to the pandemic, Caffè Vita is offering actual glasses for dine-in guests. Just make sure to have your vaccination card ready to show if you choose to stay inside. 
Atmosfera
With multiple Caffè Vita locations to choose from, I thought it would be fitting to visit their shop in Capitol Hill. My walk up to the entrance enticed me from the beginning. The overall aesthetic of the shop is already apparent from the vintage-esque, fluorescent sign suspended above the door. Covered outside seating also allows customers to enjoy their warm cup of joe away from the bustle of the shop.
Entering the cafe, I saw there was an appeal to sitting outside. The seating area was packed, even at 3 p.m. While this is not necessarily a bad thing, all the tables were very close to one another, making it feel quite cramped.
After ordering my drink, I was finally able to snag a seat. I was very intrigued by the style of Caffè Vita. Punchinello clowns appear throughout the space, adding a unique, enigmatic atmosphere that pairs well with a rich shot of espresso. 
The lights remained dim, and there was an air of concentration and sophistication as individuals worked studiously at their seats. However, if one wishes to hold a conversation or enjoy coffee with a friend, the space lacks intimacy. Frequent stops in the music and congested seating made me feel like I was being overheard even when conscientious of voice volume.
The Capitol Hill location emits a tasteful aesthetic full of mystique. Still, it is best if enjoyed alone for solitary studies unless one is happy to enjoy some fresh air outside, of course.
Atmosphere Rating: 3.5/5
Caffè
Alright, this is where the barista experience in handy. My first interaction with Caffè Vita's coffee came from gazing upon their wide selection of retail beans. The well-arranged display caught my eye immediately and had me scanning the options while waiting in line.
For my drink of choice, I plan to stay consistent at each cafe by ordering a cortado – basically a 5 to 6 oz latte. This espresso-based drink provides a ratio of coffee-to-milk that still allows me to taste the espresso while also testing the milk-steaming quality – yes, it does matter. 
I also have to mention that I cannot drink dairy, so each of my cortados will be with a non-dairy alternative – most likely oat or hemp milk. 
Back to Caffè Vita: I will start by saying that I did enjoy my beverage. This time around, I ordered hemp milk – I know this will make some coffee critics upset, but I like it. I will also acknowledge that hemp milk is pretty challenging to steam to the ideal consistency.
That being said, the milk was a tad overheated and over-aerated. This made a drink that was supposed to have a silky texture have more bubbles than it should; it also gave off a bit of that burnt milk taste. However, plant-based milk can be tough to master – especially hemp – so I honestly never expect my cortados to be perfect. 
The espresso itself was good, but not great. Since it was paired with overheated milk, it was difficult to discern if the shot was pulled well or not, but it was still enjoyable. I also had a friend accompany me who ordered a traditional macchiato. Their opinion was that the espresso was delicious. With that second opinion, it moved Caffè Vita's espresso a step up in my mind.
As for latte art, this is another factor that is slightly hindered when ordering a plant-based alternative. If you do not steam that milk precisely, art is practically impossible. My cortado had remnants of attempted art, so I give points for that. However, scalding plant-based milk – even just for a second – makes the texture too foamy. The foaminess and air bubbles were apparent in my drink.
For a barista, I am not too pretentious. If my drink is drinkable and enjoyable, I won't spend too long critiquing it.
Coffee Rating: 3/5
Servizio
If anyone has sympathy for a fellow barista, it's me. Somedays, the job can truly be strenuous and frustrating. This always leads me to respect and admire staff that are friendly and helpful at all times. Caffè Vita's employees were very amiable from the start. The cashier even put up with my friend and I arguing about paying for each other – which honestly causes more stress on baristas than you think.
As I went to grab my cortado after it was called out, I double-checked if it was made with hemp milk. The barista who made it immediately realized they had accidentally made it with dairy milk. They remade my drink with no fuss, and when I apologized, they made it a priority to let me know it was not my fault. This type of service is extremely appreciated, and the fact that the baristas there are catering to customers' drinks, as well as their comfort, is always amazing to see. 
Service Rating: 5/5
Finale
Overall, my time at Caffè Vita was pleasant. I was enraptured by the aesthetic of the brand and found the ambiance of the cafe enticing. Though, if I were to return, I would either go alone for solitary activities or sit outside if I wanted to chat.
I loved their plentiful options for retail beans and honestly hope to buy a bag soon. My cortado was decent with the main issue being the milk-steaming, but the espresso was full-bodied and was savored by my companion – a fellow barista.
Lastly, Caffè Vita's employees did not disappoint. They were kind, efficient, and always seemed to have their customers in mind. This is crucial for gaining patronage and making everyone's experience pleasurable.
With a short walk from Seattle Central's main building, Caffe Vita is a worthwhile coffee house. Although I have had better coffee elsewhere and have enjoyed the comfort of other cafes more, Caffe Vita still holds their standards high and aims to serve an experience for any coffee-lover.
Overall Rating: 3.5/5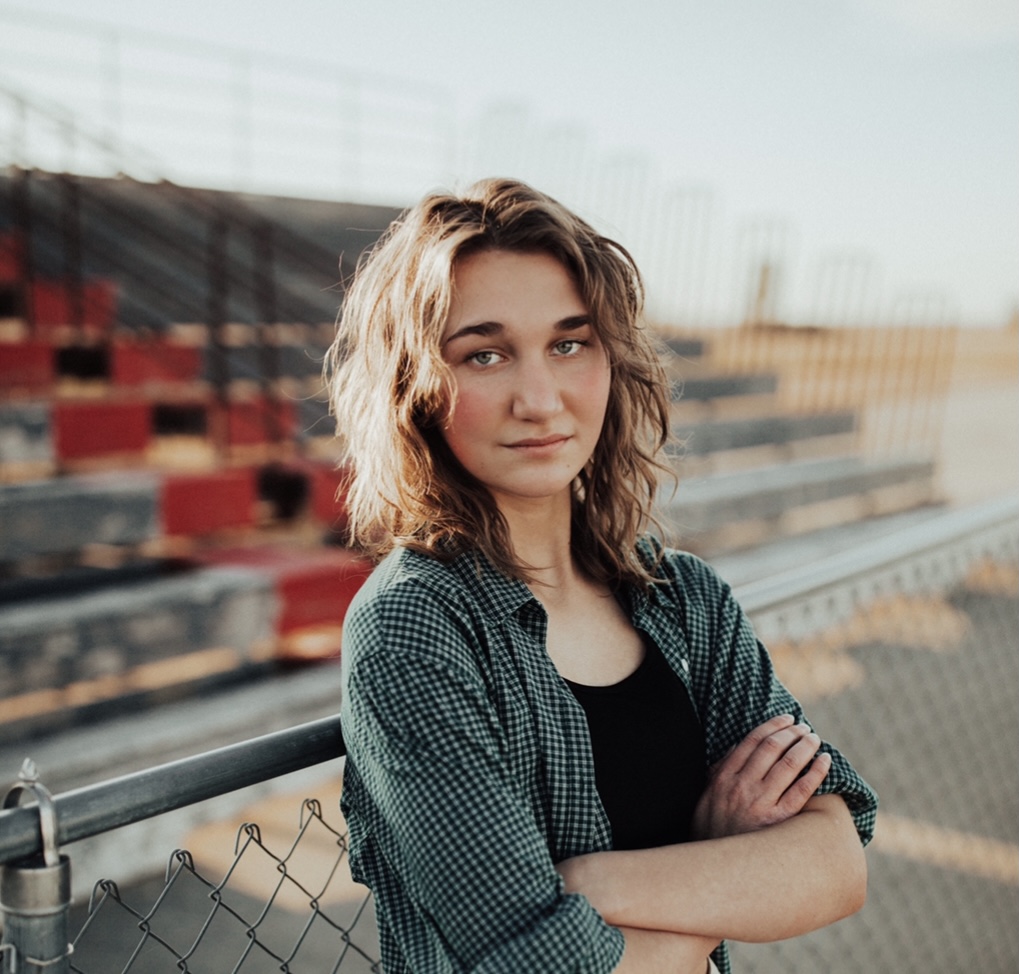 Mo is an alumni of Seattle Central and is currently attending the University of Washington with aspirations to pursue a career in journalism and communications while also delving into anthropology. She aims to explore the world and reveal the stories it wishes to tell through her writing and photography/videography. When she's not captivated by her journalistic pursuits, she loves to go on adventures, create, watch films, and surf.