If you're looking for a spot in Capitol Hill to wait out the never ending rain, or perhaps a place where you can romanticize yourself as the main character of the book you're reading with a warm cup of coffee, I got news for you. After more than a year of being closed, Little Odd Fellows in Capitol Hill is back in business.
Located inside the Elliot Bay Bookstore, Little Odd Fellows has become one of the locals' favorite spots to grab coffee while they pretend to do work. The hidden coffee shop greatly benefits from the rustic interior of the bookstore that shelters it. They also front an amazing selection of sandwiches, pastries and dessert.
According to Keanan Dehartport, an employee of the bookstore, this was not their first attempt to reopen it. "They had started to plan opening at one point last year, when the mask mandates were first lifted," Dehartport said, "and then the mask mandates were reinstated."
"It was just complicated for them to try to open a food establishment in a business that otherwise was still requiring masks," Dehartport added. The closure of the cafe was due to public safety concerns when Covid-19 was still in its early stages. Since then, the cafe has also struggled with staffing issues that made reopening difficult.
But fret not, it is now back. And along with other Capitol Hill staples, I can feel the slowly resurfacing of our pre-Covid life. Whether this return to normalcy is temporary or not, the reopening of the coffee shop proves that not everything has been lost to Covid.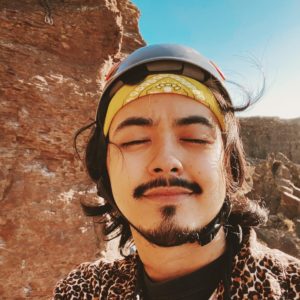 Juan Miguel Jocom, or Juanita Banana as his friends call him, is an Editorial Board member at the Seattle Collegian, where he focuses on writing about the experience of immigrant students at Seattle Central College. A documentarian, he hopes to create videos that will showcase the chaos and glory of humans.
As a Seattle local, he's an aspiring granola boy, who enjoys rock climbing and jumping off cliffs. His recent documentary, Welcome to the Neighborhood, was an official selected entry for the 2021 SCOOP film fest.