Confronting the increasing cost of Covid-19 pandemic issues surrounding medical insurance has become a significant concern for international students.
The cost of medical care in the U.S has created fear for many when they get sick. Trust me, you will experience panic when looking at hospital bills for tens of thousands of dollars or when simply calling an ambulance costs a thousand dollars and much more. Health insurance at times like this can financially relieve working class students so that they can maintain their health and studies. The question, however, is whether health insurance can fulfill its role. Does it help international students reduce a big part of their medical expenses?
Information about insurance for students at SCC:
According to the Pacific Prime, U.S healthcare is one of the most expensive systems in the world. In order to lift the burden of insurance costs, SCC partners with LewerMark student insurance. LewerMark uses First Health, a nationwide provider network. If you choose to go to a provider outside of the First Health network, you may have to pay extra money out of pocket.
What is covered?
Generally, international students at Seattle Central College have to pay $401.46 per quarter in which most illnesses and injuries requiring medical care will be covered by the insurance. The lists below provide the specific benefits and coverage offered by LewerMark. If you want to know more about the full insurance policy, click here.
– Illness, sickness, and injury
– Preventive and wellness services, including routine physical or health examinations or immunizations (100% covered up to $250)
– Emergency Room visit ($100 per visit emergency room access fee)
– Injuries not related to school sporting activities
– Pregnancy care*
– Laboratory and X-ray costs
– Prescription drugs (100% covered if dispensed as inpatient in the hospital; 50% covered if dispensed as outpatient at a in-network participating pharmacy)
– Pre Existing conditions up to $10,000**
– Ambulance
– Casts, splints or crutches
– Rental of wheelchair or hospital bed
– Medical Evacuation
– Repatriation of remains
*Subject to pre-existing condition limitation
**Students who have preexisting conditions or medical expenses requiring significant prescription drug cost may want to consider supplemental insurance.
Joohyun Park, an international student at Central, says the insurance has helped him pay for a portion of the check-up fees. 
"I thought I had broken my fingers so I took X-Ray at the Urgent Care, but I have school insurance so I only paid for $20. The service there was good too." says Park. 
How can you sign up for the insurance??
Your first step on the LewerMark' website is to click the 'Student Login' at the top of the page. From here, follow the three steps so you can download and print your medical insurance ID card which you should always carry with you. In addition, you can also search for a doctor. Your plan includes a Preferred Provider Organization (PPO), which, much like a Health Maintenance Organization (HMO), is a group of doctors and hospitals that have agreed to provide their services at a lower cost for you (In-Network). Otherwise, if you visit a doctor that is not part of the PPO (Out-Of-Network), it will cost you more money. 
Available service options:
Student Health Centers/Clinics: Treat many illnesses and minor injuries.
Urgent Care Clinic: This is a good choice in non life-threatening situations.
Primary Care Doctor: Providing continuing care when you were sent from the Student Health Center and Urgent Care Clinic.
Hospital Emergency Rooms: Available 24 hours a day to treat serious injuries and illnesses.
Aside from these options, these are several reasonably priced centers/clinics based on my experience that you can visit:
Optometry Costco: For an eye doctor
Delta Dental: For a dental plan
KHeath: For an initial health consultation (online service)
ZOOM Care
Multicare Indigo Urgent Care
The college insurance policy does not pay for vision and dental issues, so students that visit these locations will have to plan accordingly. 
Hang Nguyen, another international student, goes to Multicare Indigo Urgent Care. She says they have many locations and accept coverage for physical exams.
Jaleesa Johnson, another student, suggests KHealth for online consultations from doctors online.
"They are affordable," adds Johnson. "It's very helpful as an initial health consultation. I paid $20."
"I just spoke to a doctor online about my symptoms and they recommended treatment. If you need to see a doctor in person, check out ZOOM Care." he suggested. "They are a little pricier but can see you the same day. Also, if you have an emergency, remember that they can't turn you away from the ER at any Seattle hospital."
Additional resources with translation assistance:
Here is what I have found on the LewerMark website: 
A mental health counseling line 24/7 at 1-800-835-2362 or on their website – no additional charge.
Call MyNurse 24/7 for help at 1-866-549-5076 – no additional charge and available in over 200 languages. 
Go to your Student Health Center or walk-in clinic, if open. 
Go to the Hospital Emergency Rooms (ERs) if you feel the problem is so serious that it cannot wait until your Student Health Center or walk-in clinic is open.
Other questions that you may have:
Q: Who can the students reach out to get help and more information at the school?
You can contact the Int'l Central at SCC to get help, or visit this website to get more information about your insurance.  
Q: Is this something students have to pursue on their own, or does the school provide assistance? 
As soon as you pay for your tuition fee, it will automatically include the insurance fee, which means you will have to pay both simultaneously.
Q: What languages are available when signing up for the insurance? 
You will be served in English when signing up for the insurance but whenever you have problems with your health, make sure to call MyNurse 24/7 for help at 1-866-549-5076 – no additional charge and available in over 200 languages.
So, is the international students' insurance effective? Somewhat, there are still many shortcomings that are detrimental to international students. However, this is understandable because they pay less insurance annual fees than local citizens. There is still no doubt that the insurance may not cover all of your potential health care costs.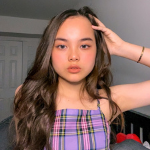 Hi Folks! Lolita Kim is a social media manager and the staff writer at the Seattle Collegian. She is a Computer Science student at SCC. Her dream is to become an Information Systems Manager (IS Manager). She enjoys listening to BTS' music because their melody appeases and heals her rotten soul.