This is a developing story and there is still information that needs to be gathered. The Seattle Collegian will work diligently to make the voices of students, faculty, and staff heard as they are the ones who are going to be heavily affected by possible changes. We will post updates regarding this issue as soon as possible.
On Friday, Feb. 4, the Seattle Central Griot featured a message from Interim President Dr. Yoshiko Harden in which she assured the community that Seattle Central College would not be ending its 56-year run in Capitol Hill. "We have no plans to close the college," Harden said. "We are not discussing or contemplating any such possibility."
The president's message reflects recent remarks by Central's director of communications, Roberto Bonaccorso, who recently told the Capitol Hill Seattle Blog, "No community college in the system has closed its doors."
Bonaccorso and the Capitol Hill Seattle Blog referenced a January article from The Seattle Collegian titled: "Seattle Central to close its doors in 2023?"
The Collegian's article reports on a Jan. 12 public forum shared by the Seattle Colleges Chancellor's Office. During the presentation, Vice Chancellor of Finance and Operations Terrence Hsiao said Central will be insolvent by April 2023 if current enrollment and spending trends continue.
"We are burning through our money at an unsustainable rate," Hsiao said during the meeting.
In her February message to the college, Harden acknowledged fiscal challenges that must be accommodated. "It is true that our college, or sister colleges in the Seattle Colleges District, … are facing a steep drop in enrollments as a result of the COVID-19 pandemic and its economic fallout," she said. "Our enrollment decline started earlier, in 2014-15. The pandemic exacerbated the trend, leading to lowered revenues."
Harden assured, however, that Seattle Colleges is taking corrective action in response including "further reductions (including a 15 percent cut in top administrative positions) and reviewing programs and services, so that we can continue to support the programs that best serve the demand."
Harden explained how these actions are "already paying off, but they take time." Based on the plans she laid out on the announcement, the president characterized the idea that Central will "close for good" as "incorrect messaging."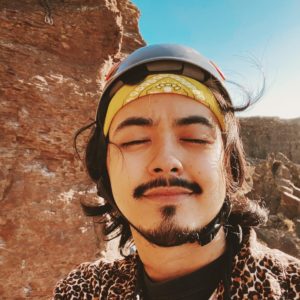 Juan Miguel Jocom, or Juanita Banana as his friends call him, is an Editorial Board member at the Seattle Collegian, where he focuses on writing about the experience of immigrant students at Seattle Central College. A documentarian, he hopes to create videos that will showcase the chaos and glory of humans.
As a Seattle local, he's an aspiring granola boy, who enjoys rock climbing and jumping off cliffs. His recent documentary, Welcome to the Neighborhood, was an official selected entry for the 2021 SCOOP film fest.